You learn that you are under federal criminal investigation.  Perhaps you have even been indicted and are now facing federal criminal charges. How do you find the best federal criminal defense lawyer to represent you?
Obviously, you want a criminal defense attorney. But do you choose the lawyer who prepared your will? The lawyer who helped you purchase your first home? The one who claims to know the judge and prosecutor?  The one who charges the lowest price?  An attorney who makes the best guarantees or promises about how your case will turn out?  Do you choose an attorney based only on word of mouth from a family member or a friend? Do you know who will really fight for you, and who is only there to make a quick dollar?
For many people, the process of finding an attorney is a daunting and stressful one. This process is all the more difficult when one's life and liberty are at stake. The right attorney can, in many cases, mean the difference between a lengthy prison sentence or a fair outcome based on the facts of the case.  The following tips are here to help you pick the right attorney to represent you in a federal criminal case, and the attorneys you want to avoid.
Expertise: You Need a Federal Criminal Defense Lawyer

First and foremost, it is important to hire an attorney who specializes in federal criminal law.  If you need heart surgery, you do not turn to a brain surgeon–even if he is an accomplished brain surgeon and comes highly recommended by friends and family. Similarly, if you are facing federal criminal charges, or are being investigated for possible federal crimes, you want to hire an attorney with substantial experience in federal criminal law. You do not want an attorney who mainly practices federal civil litigation; you do not want an attorney who mainly defends state criminal charges; and you certainly do not want an attorney who has never set foot inside a federal courthouse.
Why is it important to hire an attorney who specializes in federal criminal law?  First of all, in federal criminal cases, the stakes are (usually) higher. Federal criminal charges usually have high statutory maximum sentences and large financial penalties, including fines and forfeiture. Moreover, federal prosecutors generally have competitive personalities and want to win "big" cases. And unlike their state counterparts, federal prosecutors and law enforcement agents are not overburdened with a large caseload, and can afford to spend significant time and resources working on a single case or investigation. Finally, federal judges expect lawyers for both sides to be prepared and will not tolerate excessive delays. For all of these reasons, federal cases and investigations require an attorney with deep knowledge of the federal criminal process, and who works within this process day in and day out.
Therefore, when choosing an attorney to represent you in a federal criminal case, it is important for you to understand the attorney's expertise. Consider asking the attorney some of the following questions: how often does he or she appear in federal court?  How many trials has he had in federal court?  How many sentencing hearings has he or she had in federal court?  When was the last time he or she appeared in federal court, and for what kind of case?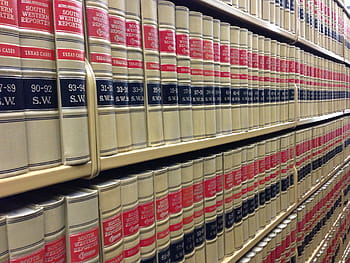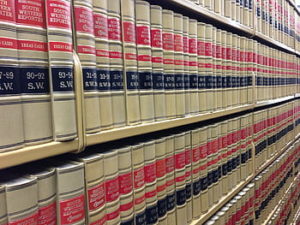 Look for a Federal Criminal Defense Attorney with a Demonstrated Ability to Achieve Successful Results
In federal criminal cases, a "successful result" can mean many different things. What is a successful result depends on the facts and circumstances of the case. Consider the following examples:
If you are under investigation and have not been charged, the best outcome is one where you are never charged at all.
On the other hand, if charges have been brought, but you are innocent or the prosecution lacks evidence, a successful outcome is winning at trial; an even better outcome is convincing the prosecution to drop the charges before there even is a trial.
Finally, if you did violate the law and the prosecution has the evidence to convict you, a successful result may be avoiding a lengthy prison sentence.
When speaking to an attorney about representation, do not hesitate to research the attorney's record with prior cases.  While any responsible and ethical attorney will tell you that an outcome in a prior case does not predict–and certainly does not guarantee–a similar outcome in your case, it is perfectly legitimate for you to ask the lawyer about his prior experiences and outcomes with particular types of cases, which will allow you to gauge if this lawyer is capable of giving you the help you need.  Be careful with any lawyer who dodges questions about experience and outcomes with respect to similar prior cases.
Look for a Federal Defense Lawyer Who Will Tell It Like It Is

Another key characteristic to look for in a good criminal defense lawyer is openness and honesty, especially with the client. The client needs an attorney's sincere and straightforward assessment of the case to make decisions vital to his life and freedom.  With that in mind, here are some things to think about when interviewing an lawyer to represent you.
Is the lawyer making promises or predictions that seem too good to be true? Being charged with a federal crime, or facing the prospect of federal criminal charges, can be traumatic. It is natural to be drawn to an attorney who promises a good outcome. But you should be careful of any attorney who makes such promises, especially a promise that the prosecution will drop the case. A criminal defense lawyer ultimately has no control over how the certain aspects of the prosecution will proceed, and will be truthful with his of her client. This is not to say that lawyers cannot make any predictions. A good lawyer, after spending the necessary time to investigate the case and review the evidence, may be able to tell you the likelihood of winning at trial, or the likely sentence you will receive if you are convicted. However, a responsible lawyer will never guarantee a particular outcome. Unfortunately there are lawyers who are unscrupulous and are willing to say whatever the client wants to hear just to get hired. In reality, it is rare that a lawyer can truly and confidently predict a positive outcome at the first meeting, without reviewing any discovery or investigating the case. To sum up, if a lawyer makes promises or predictions that sound too good to be true, they probably are.
Does the lawyer claim to have a special relationship with the prosecutor or the judge? Be wary of attorneys who claim to have a special relationship with the prosecutor or the judge. A lawyer can legitimately tell you that they have worked with a particular prosecutor in the past and found that person to be reasonable and trustworthy. It is also valuable if a lawyer has had extensive experience with a particular judge, and has insight as to how that judge views particular cases. But experience with prosecutors and judges should not be confused with personal influence. The overwhelming majority of federal prosecutors take their ethical duties seriously, and would never allow a personal relationship to compromise that duty. Needless to say, this is also true of judges. If an attorney claims that he can get you favorable treatment or a favorable result based on a personal relationship with a judge or prosecutor, be very skeptical.  In fact, run the other way.
What if an attorney seems overly pessimistic or gives me an opinion that is upsetting or disappointing? What appears like pessimism could be a lawyer's sincere and honest effort to give you a sober assessment of where you stand.  This is often necessary to help you in a given moment. What sounds upsetting can often be what you need to realistically take stock of your situation, plan your priorities, and take action not to make the situation any worse. Consider that if you are in danger of liver failure and need a transplant. You want a doctor who will tell you this, and who may be able to still save your life. You do not want a doctor who will give you false information simply for you to feel better. Similarly, if a lawyer tells you something that is difficult or upsetting, that could be a very clear sign that he or she is looking out for your interests. On the other hand, even if the situation seems dire, there are always steps a lawyer can take to help the client seek a better outcome.  When looking for counsel, ask if the lawyer is merely delivering bad news, or if he is giving you a candid opinion and a realistic plan of action to help you get the best outcome?
Charging a fair and reasonable price: How much does a federal lawyer cost?

The costs to defense a federal criminal case can be very expensive.  You may be surprised at the price tag, and conclude that lawyers are simply out for money.
But, don't make the mistake of simply choosing the lowest bidder when deciding who should represent you.
Consider the following factors:
First, the hourly fees quoted by a federal criminal defense lawyer may seem high, but may be justified by the skill and experience needed to properly defend a federal criminal case.  When you consider the reasonableness of an attorney's hourly fee, think about things such as the years of experience the attorney has, and the level of specialization that lawyer has with the types of cases relevant to you.  When interviewing different lawyers, you should ask for their individual hourly fees and then compare their relative experience, specialization, and track record.  This should give you an idea as to whether the hourly fees requested are reasonable, too high, or unrealistically low (more on this below).
Second, it is important to understand and accept that a quality representation will require time.
An effective representation will require a thorough review and investigation of the facts of the case.  In order to fight for you effectively, an lawyer may need to file motions and briefs that require legal research, writing, and court hearings.  The lawyer may also need to spend significant time meeting with prosecutors and agents to get the best outcome.  It is no exaggeration to say that probably the most significant factor determining success in a federal criminal case is the time your attorney spends working the case on your behalf.
As a result of these factors, federal criminal cases generally will cost more than state criminal cases.  That being said, circumstances in a federal case can change rapidly.  You do not want an attorney spending time doing unnecessary work or billing your case solely to make money.
A word of caution with respect to flat fees. Flat fees are common for simple legal matters such as misdemeanors in state courts. However, federal criminal cases, particularly federal felonies, are complex and can quickly evolve.
It is difficult to predict, even for experienced attorneys, how much work a given federal case will involve without investing substantial time learning about the case. For this reason, flat fee arrangements for federal criminal cases are rare. Moreover, in a federal criminal case, particularly a serious felony, you want a skilled attorney who will continue doing the work necessary to get the best result possible.
What does all this mean when it comes to hiring a lawyer?  It means that you should not be surprised if the fees that are quoted to you seem high, but you should not hesitate to explore where those numbers are coming from. You can start by comparing the relative hourly fees charged by the attorneys you speak with.  If an attorney requires a retainer to work on your case, ask how that retainer is calculated.  What is the hourly breakdown for particular tasks that the attorney anticipates will need to be done?  How will the overall costs change based on different scenarios (i.e., guilty plea, dismissal, trial)?  The more information you get, the better you will be able to determine whether the requested fees are reasonable.
Now, let's take the scenario where an attorney quotes you a flat fee.  Does that fee meaningfully reflect the amount of work that the attorney will put in?  Does a flat fee give the attorney the right incentive to work the necessary hours that your case requires, or does it guarantee the same level of pay regardless of the changing facts, circumstances and demands of your defense?  Similarly, does a fee that is far below any other fees that have been quoted to you indicate that the lawyer has the necessary skill and time to present your defense?  These are all matters that you should think about carefully and critically when hiring a lawyer.
A related question we often get is: what is the average cost of a criminal trial?  The answer is that it depends very much on the complexity of the case, the volume of evidence (referred to as "discovery"), the expected length of the trial, and many other factors.  But again, you should not hesitate to ask questions about how these factors are influencing the price that is being quoted.
Look for Professionalism

It may seem obvious, but it is also important to use your common sense and intuition when deciding whom to hire.  Is the attorney presentable, articulate, and organized?  Does the attorney return your calls when he or she promises to do so? Does the lawyer up on time and prepared to meet with you?  Is the lawyer focused on discussing your case, or does he or she spend an excessive amount of time talking about other commitments and duties?  Does the attorney seem to lack confidence or, on the other hand, does that attorney seem overly confident and bombastic?  Does the attorney communicate with you clearly and forthrightly?  Do you feel like you are getting straight answers?
In all of these situations there is no substitute for your own life experience, judgment, and comfort level with a particular attorney.  If you have any reservations or doubts, remember that it will be your attorney who is your representative—your face and your voice, in a sense—before the prosecutor, the judge, and the jury.
We hope that this article has been helpful to you in your quest to find the right attorney to take on your case.  If you'd like to speak to one of our attorneys regarding your case, please do not hesitate to call us today.